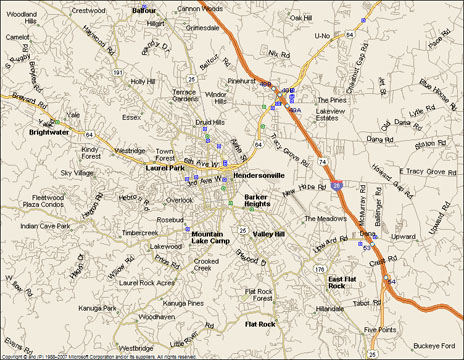 We currently serve the greater Western North Carolina area.  Based in Hendersonville, we work in Henderson and Buncombe counties and surrounding areas. If you require service, call us at  828-699-1258.

If you are outside of our immediate service area*, but still within a reasonable proximity, we can help you.

*Our service area is 25 miles from Hendersonville 28792 zip code.  A trip charge of $25 for each extra 15 miles will apply.